Our project approach includes a set of activities, outlined in the project's master schedule, intended to achieve project objectives. The first phase and initial scope is the implementation of core financial and purchase to pay components. This phase is projected to go live by June 30, 2022 for all agencies. The remaining in-scope administrative functions of financial and procurement features, human resources, payroll and budget will be implemented to deliver value incrementally and are projected to go live by June 30, 2025. Maintenance and operations activities will begin as functionality is implemented.
Timeline for all initiatives
Image

The scope of the One Washington program is the implementation of an ERP software as a service solution for the state's core business functions: finance, procurement, human resources, payroll and budget, as well as the technical features that must be supported. Implementation of the new system will result in the replacement of such systems as AFRS and TRAINS, as well as many other legacy and shadow systems throughout the state.
Modernization Roadmap
Image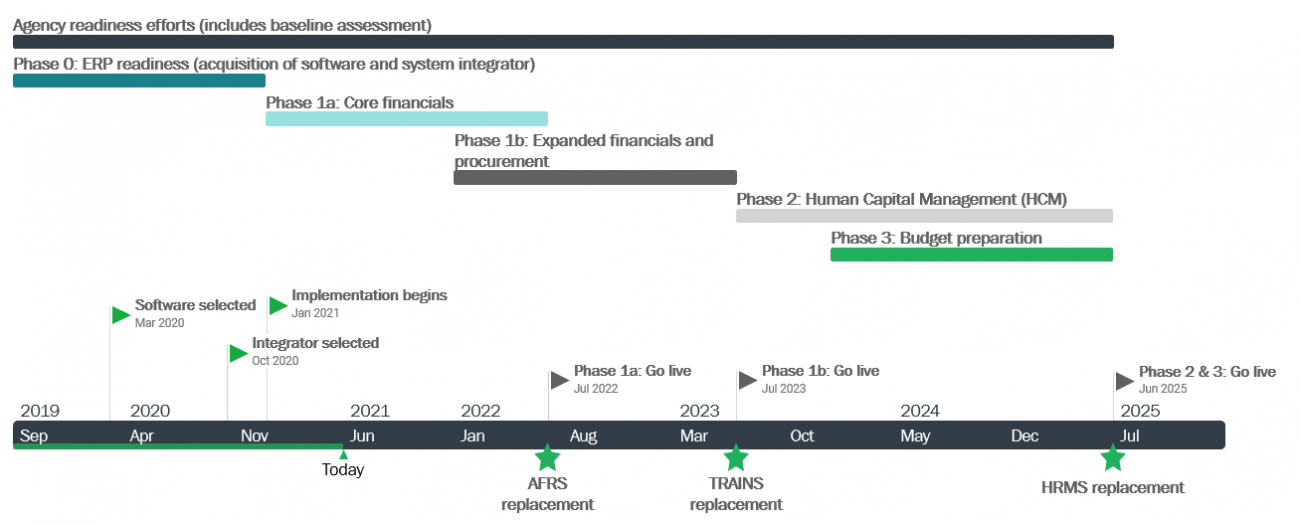 Business functions by implementation phase
Image

System replacement timeline  
Image